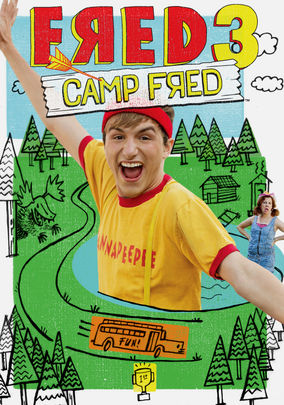 Before I begin I must say this is one of my all time favorite movies, it is a masterpiece in every way imaginable and is very nostalgic for me as well. I will also be reviewing Fred 2: Night of The Living Fred, and possibly the original Fred, although I must that the movies improved over time and the first is the worst. The movie was released in 2012 and premiered on Nickelodeon, I also vividly remember watching it on premier night.
This movie revolves around Fred's summer vacation. The movie starts with an incredible song and dance scene. Fred hopes to go to Camp Superior, however his mother sends him to Camp Iwannapeepee instead, while his rival Kevin goes to Camp Superior. Camp Iwannapeepee is a low quality, outdated camp with a plethora of issues where all of the losers go, meanwhile Camp Superior is superior in every way and is where all of the chads like Kevin go for the summer. The two camps have a long standing rivalry. Fred and his new found friends suffer through a series of challenges at Camp Iwannapeepee, but Fred makes it through with the help of his father, John Cena. The movie culminates in the competition between the two camps, ending with Camp Iwannapeepee being victorious.
I give this movie a 9.5/10.