Cafesano is a beautiful restaurant with affordable food. It allows indoor and outdoor dining. The outside dining area is decorated with beautiful fairy lights. My favorite thing to order is the Chicken Alfredo which is $11.79. It is so delicious. It is Penne pasta with grilled chicken, broccoli and homemade Alfredo sauce. I've also tried the Penne with Basil Pesto which is $9.69 and is also one of my favorites.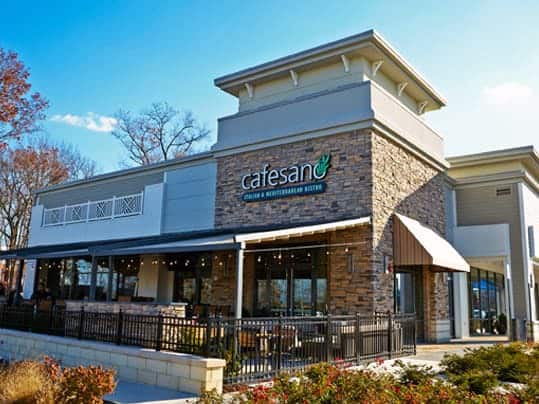 The wait time is not long at all. Once you enter the restaurant, you choose what you want to order and then you pay at the front. After you pay, the waiter gives you a buzzer. Cafesano is a great restaurant to go to when you're really hungry. The food comes out about 10 to 15 minutes after you order. Super fast compared to other restaurants like Sweetwater.
Overall, I 10/10 recommend you go to Cafesano for their delicious and affordable food.