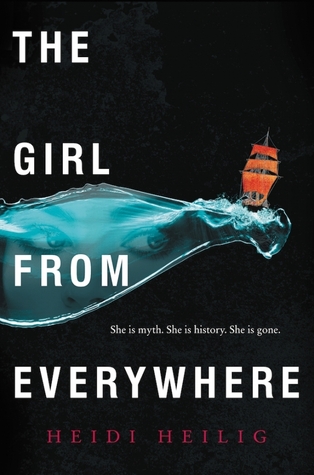 Hmmmm….I do not know what to say about this book.  The premise behind it sounded so good but unfortunately I found the book to be confusing, slow, overly descriptive, and full of boring underdeveloped characters.  However, for those of you who are fantasy lovers, give this book a try and let me know your thoughts.
It is the story of  a girl, Nix, who has lived her entire life on her father's ship and time travels through centuries and around the world using maps that her father has obtained.  Her father is on a quest searching for a specific map of Honolulu that will take them back to the time when Nix is born.  The question is what consequences will there be for Nix if this map is obtained.
There is a sequel to this book but as you have probably guessed I will not be reading it.
The following two tabs change content below.
Latest posts by elizabeth.johnson (see all)