Every person has there own opinion on who the best players are. The bests players in my eyes are players that can dominate on all levels, they can pass, shoot, drive, rebound, and have great instinct.
Number 5 I have James harden as my number 5 because he is and elite scorer. James Harden brings a lot of things to the table he is an insane shooter he can shoot the ball from almost anywhere. Passing is another thing James Harden is very good at doing he has such great court vision and accuracy he is able to draw defenders towards him because they are afraid of him scoring which allows him to pass the ball to a teammate for an easy basket. James also is a good finisher at the rim he can drive by a defender with his smooth ball handling and drive in and finish with a layup dunk or an and one play. The main reason I don't have him higher on the list is because of his defense he is not a bad defender but he is not a very good one.
Number 4 at number 4 I have Anthony Davis because he is a great all around player. Anthony Davis has a lot of things going for him especially his post scoring Anthony Davis is a beast in the post because of his height and ability to finish at the rim or take a step back or fading shot. He is also a great defender he is able to get steals contest and block shots and all around just be a pest for the offense. Anthony is also very athletic and strong which helps his with getting a large amount of rebounds which leads to him pushing the ball up the court and leading to some quick points. The reason he isn't higher is because of his shooting when it's beyond the arch he is a good inside shooter however, he is the the best when it comes to shooting the 3.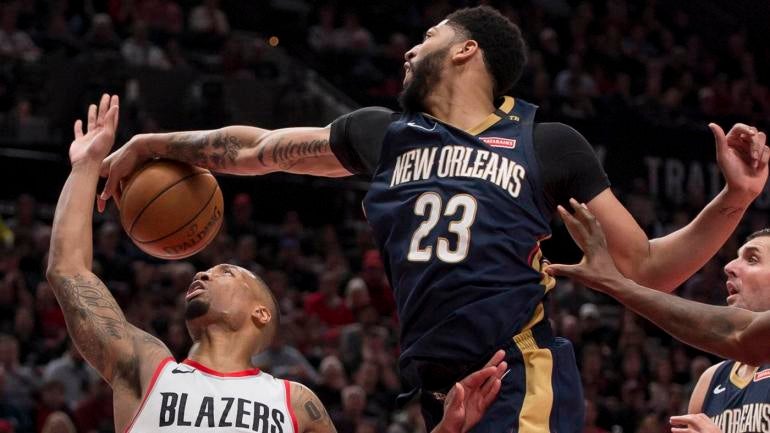 Number 3 I have Giannis Antetokounmpo at my number 3 spot because he is a very good player in every aspect of the game. Giannis aka the Greek Freak is one of the most versatile players in the league he can do it all. His defense is arguably his best trait he is a lock down defender who can guard almost every player he is also a great rim protector. The next best thing in my opinion is his driving and finishing abilities Giannis is able to make incredible layups and some flashy dunks he is so big and strong that he can get past almost everyone. If Giannis was able to improve his shooting he would be an even bigger terror for the opposing team.
Number 2 Is Kevin Durant because of his insane scoring abilities. Kevin is able to shoot the ball from anywhere he can shoot the ball with two defenders in his face and still make the shot he can also drive and finish well because of how tall he is. He is probably one of the most lights out shooters in the league if not the most. Kevin has also been know to be extremely clutch in tight games he has had many game winners and countless daggers to put the game away. Another aspect that i feel is under appreciated is his defense he is a great shot blocker and is able to guard most players very well.
Number 1 i'm pretty sure everyone saw this coming at Number 1 I have Lebron James. He is the best player in the world he is all around an insane player every aspect of his game is so polished and almost perfect. I could write two pages about how good he is. Lebron has great attributes to his game the most noticeable is his scoring abilities and defense. Lebron is a great scorer he is a very strong person who is ale to drive in easily and dunk on someone or make a hard layup or an and one. He is also able to shoot and has good post moves he is able to hit the three and shoot a fading shot in a taller defenders mouth. Lebrons defense is also very good he is able to lock someone up and shut them down but what I find the best about his defense is his blocking ability he might not be the tallest guy on the court but he will be able to block every player think of the block he pulled off in the finals that was the clutchest block I think anyone has ever seen. He also has great instinct and passing abilities its like he has eyes in the back of his head. Lebron is very clutch and is the person you want on your team taking the last shot. Lebron is the King and I think is the GOAT but that is just my opinion.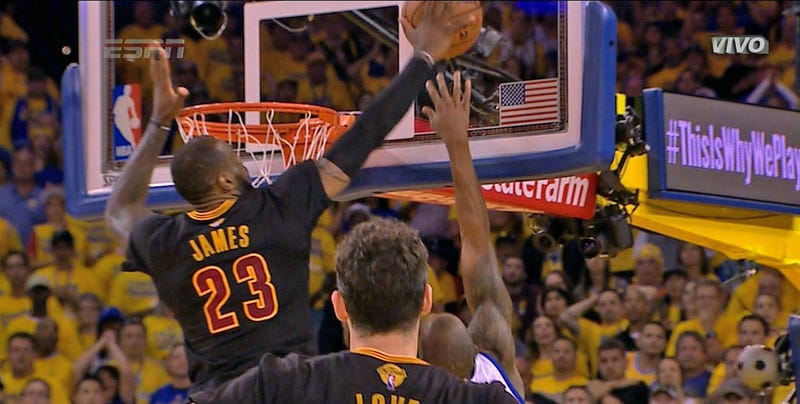 Thank you for reading my blog let me know what you think.