This list was made in no particular order and I by no means am saying that these are the best Games/ Game Franchises these are just some games that I personally enjoyed and currently enjoy a lot.
Assassin's Creed Franchise:
Assassins Creed 2 was one of the first games I really loved. I spent countless hours playing the game whether it was doing main missions, side missions, or just exploring the world and messing around. My love for the game would make me interested in the rest of the franchise and even more than that the lore of all the games. I would always go on youtube and see the story of each game and how it would tie into the story of the franchise.
Skyrim:
Skyrim was also one of the first games I loved, playing it around the same time as I did the Assassins Creed 2. Skyrim has number 3 in having the highest playtime I have on any of the games i've ever played. I spent around 600+ hours in the game of Skyrim exploring the massive world and completing every small bit of the game that I could until I beat 100% of the game and then making a new save and doing it all over except on a harder difficulty.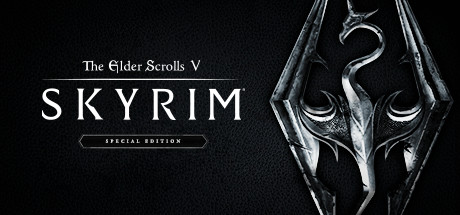 Destiny Franchise:
I first discovered Destiny though recommendations from friends and I tried it because it was also made by Bungie the creators of the Halo franchise another game franchise I love Destiny 1 was the first online game I had ever played with friends. This made it so much more fun than anything I had played before. I already loved the game by itself but playing with friends enhanced that experience times 10. One of my favorite memories of all time was playing the Kings Fall raid for the first time with friends as they babied me through it for 9 hours. This love from Destiny 1 enticed me to play Destiny 2 a fresh and revamped version to the old game that had been updated for 4 years till Bungie realized it would be a good idea to announce Destiny 2. So far Destiny 2 has been one of my go to games and I love playing with all of the friends i've made through the game. Over Destiny 1 and 2 I have spent over 1400 hours in the world of Destiny even though it is technically 2 games I count the playtime together making the Destiny franchise have the most playtime i've ever had in a game.
Overwatch:
Overwatch was my first pc game around 4 years ago.  I really wanted to play it ever since I heard about it before it was released and it was in its beta stage.  I loved the concept of a shooter where there a multiple characters and each one does something totally different. Also just like Destiny it was a multiplayer game so playing it with freinds made it that much more fun.  After 4 years I still play Overwatch even though it isn't as fun as it used to be for me it is still better than Fortnite and it is one of my go to games today.
Halo Franchise:
Halo Reach was my first shooter game and I was immediately hooked. Although I never really played the multiplayer aspect of Halo Reach I still really enjoyed the campaign an other single player modes. In later on Halo games I would begin playing online more and I would play custom games created by the Halo community which made me love the game franchise even more. Even though I don't play the newer Halo games for 2 reasons one of them is that I don't have a xbox 1 another being I don't enjoy them as much as I used to, but the old halos I used to play as a kid are great classics for me.